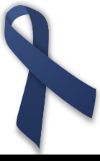 A Single Blue Ribbon...
A single blue ribbon was hung on a car antenna by a grandmother in memory of her grandson - his battered body found was found in a toolbox at the bottom of Dismal Swamp Canal in Virginia on March 8, 1989. Since then thousands of ribbons have been displayed in many ways to call attention to thousands of abused children.
Please wear blue or display your blue ribbon every Wednesday. If you and those in your office or agency, your civic group, or just a group of friends want to wear blue to bring awareness to child abuse and neglect, please contact our office to schedule a time for us to come take a photo. We will display your photo on our website and our Facebook page to show you support awareness of child abuse and neglect in our communities. Tell others why and let them know what they can do to help a child.
To report incidences of child abuse please call
DCFS 
855-LA-4KIDS
(855-524-5433)
Geaux Blue Photo Gallery
KJAE 93.5

101 Lees Lane
Leesville, LA 71446-3643
Phone: 337-239-3402
Requests: 337-238-KJAE

Amerisafe

Audit Department
2301 Hwy 190 West
DeRidder, LA 70634
1-800-256-9052

Ranch House Cafe

(337) 392-2262
1110 N 5th St
Leesville, LA 71446